Episodes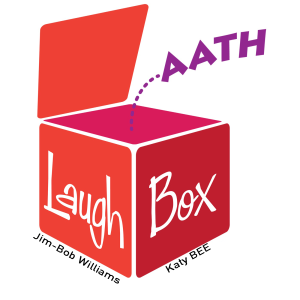 Wednesday Oct 19, 2022
Wednesday Oct 19, 2022
Trained as an actress and theatrical director, Marian has spent over 30 years designing and delivering playful social therapeutic workshops and programs. 
An accomplished improvisational actor, Marian has performed improv comedy with This is Your Ridiculous Life and The Proverbial Loons, stand-up comedy at Caroline's Comedy Club (NYC), and traveled to Central America exploring humanitarian clowning with her clown mentor, Dr. Patch Adams. A lifelong community organizer, and longtime builder of the nonprofit All Stars Project, Marian has taught improvisation to non-actors of all ages from the poor communities of color at the All Star's free university-style school in New York City. She is a co-founder and Artistic Associate of the Castillo Theatre. 
As a faculty member of the East Side Institute, her joyful and philosophical sessions during International Class residencies have impacted activists, educators and scholars from around the world who are looking for ways to infuse their work with the power of performance. 
She is the co-author (with Carrie Lobman) of "Playing Around with Changing the World," a chapter about this work in The Applied Improvisation Mindset, Bloomsbury Press (2021).
Her website: https://www.marianrich.com
Her next workshop - Collage Play: https://www.eventbrite.com/e/collage-play-tickets-429349735617
Info about Nippy Bottoms Is Not Going Back to Normal: https://www.marianrich.com/blog/nippy-bottoms
The East Side Institute International Class https://eastsideinstitute.org/study/international-class/
The Global Play Brigade