Episodes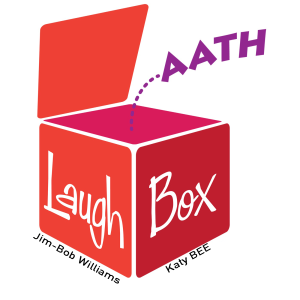 Saturday Apr 15, 2023
Saturday Apr 15, 2023
Carla H Brown is a dynamic force for laughter, levity and joy on the planet! A self-proclaimed, recovering serious person, Carla chose to seek out more joy, after experiencing an auto-immune illness, which left her temporarily paralyzed. This slowing down gave her the opportunity to be fully present with the fear, worry, self-hatred and suffering going on in her mind, affecting her body. The experience gave her a passion and joy for living life to its fullest, knowing that life can turn on a dime.
The intention of her company, Living From Joy Coaching and Training, is to offer practices and tools to cultivate more joy in the body and less fear.
Through her grief counseling, she offers opportunities to welcome the disowned parts of oneself that become emotionally abandoned and rejected, through the hardships of life.
She calls this Emotional Hygiene, encouraging her students and clients to meet the cast out parts, tend to the grief, embrace the darkness and step into greater embodiment of love and joy, while releasing the habit of fear. 
As a joy coach, grief counselor, health advocate and transformational teacher, Carla  offers therapeutic, dynamic and fun in-person and online events, trainings and workshops, focusing on cultivating more joy, authenticity and connection within. 
Her recent claim to fame was winning the 2022 American Laughing Championship, and coming in 4th place in the world! 
She facilitates weekly online laughter classes, GriefYoga®, and the popular Joy Reboot, as well as working with clients one-on-one to liberate fear and embody more joy.
Her next class series, due out later this summer, offers group support for those going through health challenges, to cultivate more joy and resiliency. Her infectious laughter and humorous spin on life's transitions will leave you giggling with delight!