Episodes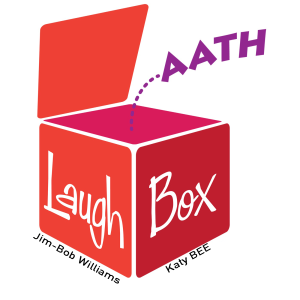 Friday Jun 30, 2023
Friday Jun 30, 2023
Helloooo, I am Lynn Perreault, Ph.D., Founder of Laughter Business Academy (2010), Positive Business/Community/Health/Social Psychologist (2005), Qualified Uppiness Trainer (2022),  Certified Laughter Yoga Leader & Teacher (2008), and Applied Improvisation Practitioner (1990).  My mission is to raise the economy for laughter, humour and improv practitioners all around the globe.  
Laughter Business Academy is an online business incubator and accelerator for therapeutic humourists, applied improv trainers, happiness consultants, freelance humourists, and laughterpreneurs who want to make a good 6-figure living. Since 2010, our programs have helped thousands of clients in 20 countries.
How to make money as a humour or laughter professional:  https://www.laughterbusinessacademy.com/moneyflow-intro 
Book a meeting with me if you want help with how to make $10,000 at a time in your work!