Episodes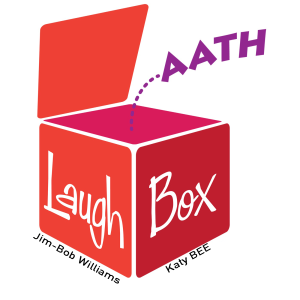 Friday Aug 04, 2023
Friday Aug 04, 2023
This episode, we revive the Chip Lutz interview with the one and only Allen Klein! Yes, Allen, Jim-Bob and I would love to do a follow up interview with you! Meanwhile, enjoy this vintage episode one more time! 
Go back in time in this episode to the humble beginnings of Chip Lutz as he just started the Laughbox Podcast. 
Enjoy the intro, and the deep velvet voice of Chip as he interviews Allen Klein.
Allen Klein!?  Yes!  This week I got to talk the THE Allen Klein, CSP and AATH Lifetime Achievement Award Winner.  Allen is (what I consider) a humor pioneer.  His classic book, The Healing Power of Humor, has been a staple for anyone interested in humor as a study for the past 30 years. It was that book and Allen himself, that first brought me to AATH.
In this episode we talk about how Allen first got interested in humor and how his application of humor has evolved over the years.  We share some laughs and strategies that can be used right now for YOU to make a difference in your own life using humor.
A little more about Allen….
Allen Klein, MA, CSP* (aka "Mr. Jollytologist®") is an
award-winning professional keynote speaker
and
best-selling author
who shows audiences worldwide how humor can help them deal with everyday trials and tribulations as well as triumphing over tragedy.
Klein's
books
have been published in eight different languages (English, Spanish, Danish, Japanese, Korean, Chinese, Hungarian, and Turkish) with over 500,000 in print.