Episodes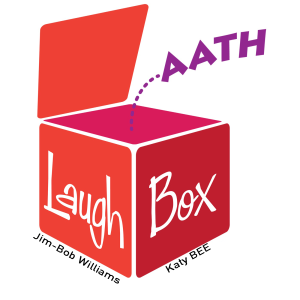 Friday Sep 01, 2023
Friday Sep 01, 2023
Nancy Norton is an award winning comedian and keynote speaker who
presents  "The Power of Humor"

She is the first woman to win the Boston Comedy Festival, then the very
next year, placed first in the Seattle International Comedy Competition,
the first woman to win that since 1985 and then, for Humility,  placed
3rd in South Dakota. (LOL)

She is a former Nurse who now heals with humor, her new Podcast: 
Tromedy, spelled TROMEDY.  (I like to spell it for obvious reasons)...is
Transmuting Trauma using Comedy.

  Find Tromedy online wherever you find your podcast.
https://open.spotify.com/show/749BXG5Z0uWTQjsJIi35Kd

No Matter What, Keep Laughing!

Nancy Norton
Stay AWAY from Home Mom

NEW DRY BAR Comedy Special - SUPER DORK

2021 Best of the Fest Show with Jay Leno at The Burbank Comedy Festival
2019 Champion of the Seattle International Comedy Competition
2018 Winner of the Boston Comedy Festival FIRST WOMAN TO EVER WIN IT!
2016 Grand Slam Storytelling Champion of Truth Be Told
www.nancynorton.tv
nancy@nancynorton.tv
Phone:  303-803-8824
Standup Comedian for Clubs and Corporations with over twenty years
Headlining experience
Professional Speaker: The Power of Humor   Laugh and Grow Rich
Enjoy the many benefits of Humor for business, stress management and
health enhancement... WHILE learning and laughing
Team Building Improv workshops

May You Be in the Present Moment...for Now.