Episodes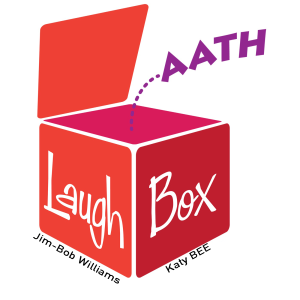 Sunday Oct 01, 2023
Sunday Oct 01, 2023
Megan Bendtzen is the CEO and Founder of TheDoctorofFun.com. A former Fortune 100 Work Zombie 😆, she walked away from her 25-year corporate career to bring new life to the world she left when she discovered the Prescription for Happiness and the Cure for the Common Life!
Megan's mission is to help individuals and organizations inject more fun into their lives and work so they are more engaged, energized and happier! Using her unique P.L.A.Y. to Win Approach, she teaches how to use Fun as a professional tool to increase productivity, profitability and improve overall mental wellness.
She is a Speaker, Consultant and Fun Specialist inspiring audiences to get serious about fun! She is the Creator and Host of a groundbreaking Personal Development Game Show, the first virtual show of its kind to feature a live virtual studio audience, while uniquely integrating Neuroscience and Funology in designing the games to improve mental health and wellness for the players AND the viewers! Her program, "Get in the Game Show" has gained national recognition and is featured as a recurring segment on ABC reaching millions of viewers.
Megan has studied Communication, Leadership, Personal Development, and Relationships for over 20 years and has worked with thousands of people successfully delivering countless impactful seminars to an array of esteemed clients including recognized industry leaders.
Her work has been featured on ABC, NBC, Fox, iHeart Radio, The List TV Show, The Unstoppable Female Entrepreneur Summit and many other media outlets and podcasts, showcasing her ability to bring positive change through the transformative power of fun.
Your free entry into Megan's FUNSHOP! https://thedoctoroffun.mykajabi.com/funshop
Website: TheDoctorofFun.com
Follow her on social media!