Episodes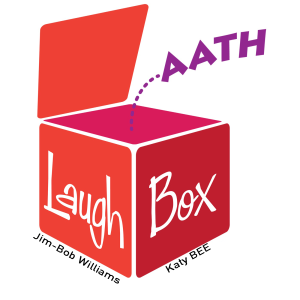 Sunday Oct 15, 2023
Sunday Oct 15, 2023
"We cannot cure the world of sorrows, but we can choose to live in joy." —Joseph Campbell
Steve Wilson returns to LaughBox with Katy BEE and Jim-Bob Williams to talk about the inception and history of laughter clubs and what "Good Hearted Living" can do for us with six practices!
Since its inception, World Laughter Tour has been recognized as a significant global influence in the practical applications of laughter and humor for health and world peace. Steve Wilson is a very popular and talented Certified Speaking Professional, experienced educator of mental health professionals, member of key professional organizations such as Association for Applied and Therapeutic Humor (AATH), International Society for Humor Studies (ISHS), and the American Humor Studies Association (AHSA), as well as having been the 2010 recipient of the Doug Fletcher Lifetime Achievement Award, and Rire d'Or Golden Laughter Award in 2007 from the French School of Laughter and Well-Being.
He still maintains a very active presence in WLT and will often answer phone calls and inquiries, as well as making himself available to trainees, attendees, the media, or other interested parties who wish to speak with him personally.
Connect with him at:  www.worldlaughtertour.com