Episodes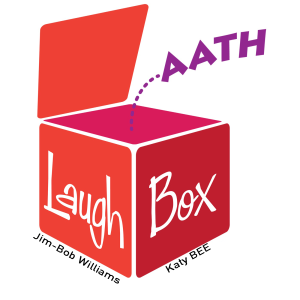 Thursday Nov 02, 2023
Thursday Nov 02, 2023
Katy has always used humor to diffuse stress and anxiety of patients but was intrigued to learn more of the practice of Laughter Yoga when her work started an Intensive Cardiac Rehabilitation Program. She traveled three hours to participate in several programs before taking the leap into becoming a Laughter Leader, and then after a few years to become a Laughter Teacher. Katy is known as the Laughing Nurse. With a quick wit that creates laughter, patients and staff feel welcomed and engaged in their own journey. With a magnetic, captivating and high spirited style, participants after a session comment on how they feel calm but energized through the use of this Mirthful Medicine.
Katy believes in education and that stress management is important as stress is a risk factor for job satisfaction. Working in healthcare has always been stressful but since COVID started it has elevated the stress and disconnect to new levels never seen before. For this reason, healthcare teams are currently at high risk and needing tools in order to survive these trying times.
Laughter is a simple and fun tool for reconnecting teams, reenergizing staff, and reducing stress for health professionals in the workplace. Three separate studies have shown that regular laughter sessions increased Workplace Wellbeing by connecting people. It increases oxygen in our lungs by 25% which when distributed to the body cells improves energy levels and also to the brain which helps us think more effectively. And a 45 minute session of Laughter Yoga decreased participants' stress by up to 65%. A Sgori study on using comedy to make participants laugh and be happy showed that they work more productively due to improved morale.
Katy Maag BSN, RN, CCRP is a Registered Nurse in a Cardiac Rehabilitation Unit where she assists heart patients in stress management and heart health education. She is a Stress Management Coach, Laughter Therapist and Teacher, a Member of the American College of Cardiology, American Association of Cardiac Pulmonary Rehabilitation, and active in advocating for Heart Health and Mental Health for healthcare teams and patients at a national level. She has been nominated as a Nurse of Hope and presented several times for The Ohio American Association of Cardiac Pulmonary Rehabilitation.
https://www.kmwellnessconsulting.com/