Episodes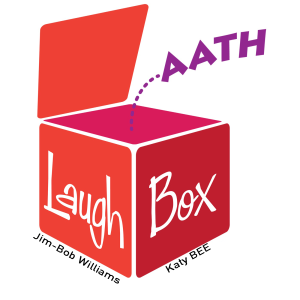 Tuesday Nov 14, 2023
Tuesday Nov 14, 2023
Dave, an award winning film and television writer, cartoonist, author, musician and voice actor, has had his writing compared to the likes of Ray Bradbury and David Lynch and his cartoon work to that of Charles Schulz, one of Dave's idols. As senior writer and head of cartoons at National Lampoon, he put out two best-selling cartoon collections while handling writing and cartooning for the flagship magazine. He was also involved with Comic Relief. His early work includes art for Tim Allen and Robert Wuhl's HBO specials and, as cartoonist and writer for Tiger Beat's Superteen Magazine he created the popular cartoon Toon Groupies©. Dave's character Snuggy Bear© was licensed for multiple brands including children's eyewear by Crystal Clear Vision Group, selling out worldwide after a highly successful premiere in NYC at the International Vision Expo. Dave is also the creator of the popular Hackidu characters for Everybody Loves Raymond.
Dave has illustrated several popular children's books including Bellaboo, the Purple Princess written by General Hospital star Nancy Lee Grahn and The Lemming Shepherds, distributed throughout China and Taiwan and is being adapted into a feature film. He illustrated and helped edit the book Full Frontal Tenudity from famed comedienne Judy Tenuta. Dave's own book, Brain Explosion (Bear Manor Media Publishing), a collection of his cartoons and writings from his National Lampoon days has become a best-seller and is available on Amazon and Barnes and Noble.
Dave's kids show, Professor Creepy's Scream Party(c) had huge premieres at the 2013 Phoenix Comic Con and Son of Monsterpalooza convention in Burbank, CA. It has been receiving rave reviews and was written up in iconic Famous Monsters of Filmland magazine (April, 2013). Professor Creepy won the Bronze trophy at the 2014 International Independent Film Awards and was an official selection in the 2014 R.I.P. Horror Film Festival. The pilot was picked up for airing on the Monster Channel, August, 2017 and in 2018 was the top show on Roku's Around the World in 80 Screams, airing on 28 networks on Halloween. Dave's documentary, From Cheesecake to Cheesecake: The Joy Harmon Story (WGAw), about the life of 1960's film/TV icon Joy Harmon, won the 2013 Hollywood & Vine Film Festival and was a top five finalist in the prestigious 2014 Taste Awards and won the Silver trophy at the 2014 International Independent Film Awards.
Dave's sitcom pilot Against Type, starring Roland Kickinger (Terminator Salvation), Stephen Furst (Animal House) and ICarly's Jennette McCurdy, aired domestically in over forty US markets and was picked up for international distribution by the Global Broadcasting Company in Spring, 2010, CETV (Chinese Entertainment Television) and The Dish Network's Simply Kids channel in 2011. It was also a finalist in the 2015 Taste Awards. Dave is a successful infomercial writer/director in China and his voice work can be heard on the SyFy Channel films Path of Destruction and Lake Placid vs. Anaconda and in the animated series Alien House, co-starring Kim Possible's Christy Carlson Romano and the new series Cozmo's.  Dave was also a celebrity judge on ICN TV China's top rated talent competition show, American Stars. He is in the classic rock documentary What is Classic Rock (2018) and entered his documentary Ask Me if I C.A.R.E. into festivals. In October, 2016, Dave's song, I am A Zombie, charted on kids syndicated radio network JenniRadio. In June, 2018, Dave's script for the short film, Selfie, was selected for the 2018 AT&T Create-A-Thon, beating out over 500 scripts to get into the finals. The film was shot at Warner Bros. In 2019, Dave played guitar on the single, Running, by actor Larry Thomas (Seinfeld's The Soup Nazi). Dave's weekly national horror radio show, Cemetery GoGo, began airing on WRSG 91.5 FM December 14th, 2019. In December, 2020, and was picked up in June, 2021 by WAKI FM radio. Dave's children's book, Bag Boy and Sweet Slob(c) was released by Headline Books Inc publishers and is now available worldwide on Amazon and wherever books are sold. In February, 2021, Bag Boy and Sweet Slob won the Reader's Favorite 5 Star Award and honorable mention at the 2021 San Francisco Book Festival in June. Against Type and Professor Creepy's Scream Party were picked up by Amazon Prime TV in December, 2020. In September, 2021, Bag Boy and Sweet Slob won the Bronze Medal at the 2021 International Book Awards sponsored by Readers' Favorite.
UPDATE: Dave's syndicated hit radio show, Cemetery GoGo(c), airs on radio stations around the country including WAKI Radio out of Anapolis, Maryland, Classic WJEG in West Virginia, WBNY 91.3 FM out of Buffalo, NY and WCMO 98.5 FM out of Marietta, Ohio. His hit Spotify podcast, Bitching with Bitchy the Clown(c), is on multiple platforms and is being adapted into a TV talk show. Brain Explosion is being adapted into a TV sketch comedy show. Dave's original songs, The Visitor and Elementary in the Cemetery (recorded by Bitchy the Clown) are included in the soundtrack of the indie horror movie, Slice, which premiered at the legendary Chinese Theatre in Hollywood November 16, 2022.
Other credits:
Wrote theme song for Special Olympics, which named several of their teams after Snuggy Bear©. His cartoon work is part of the Charles M. Schulz (Snoopy) museum in Santa Rosa, CA and the Haig Museum of Cartoons in New York. Former song writing partner of the late Albert Hague (Fame, How the Grinch Stole Christmas). A direct descendent of Vlad the Impaler (inspiration for Dracula). An avid golfer, Dave has been sponsored by Roger Dunn Golf Shops. On the board of the prestigious Environment of People Foundation. Coached basketball with legendary UCLA coach Jim Harrick and former LA Lakers and Clippers coach Mike Dunleavy.
website and more info:
https://psychedelia1.wixsite.com/snuggybear