Episodes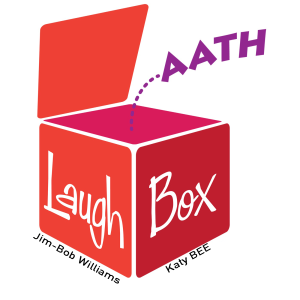 Thursday Dec 15, 2022
Thursday Dec 15, 2022
AATH's Sue Stevenson returns to the Laughbox podcast with a new book! Sue is a certified brain-based coach working with decision-makers, C-suite executives, professionals, solopreneurs, speakers, and coaches. She uses a varied and effective neuroscience-based skill set, that includes positive intelligence, applied and therapeutic humor, social learning, and peak performance strategies.

Sue is best known for facilitating learning and positive change through brain-based coaching and consulting by utilizing the latest research in neuroscience, strategic humor management, and positive psychology to help leaders realize their full potential and success.


Her new book:  "Impossible to Possible: Neurostrategies for Healing, Humor, and a Reimagined Life," describes her personal journey for success. Available on Amazon https://a.co/d/eJbhXb5
Sue serves as an Ambassador for The Academy of Brain Health and Performance (Harvard) and she has achieved an International Coaching Federation (ICF) Credential as a Professional Certified Coach (PCC).
She also serves on the board for The Invisible Disabilities Association and The Association of Applied and Therapeutic Humor and is a Certified Humor Professional.

She is also the co-founder of The San Diego Brain Club, which is now in its 13th year.

Sue
 Stevenson, B.ED, FCIPD, PCC, RPCC
CEO/Founder, Lifted Fog LLC
Global Executive Coach, Brain-Based Facilitator, and Consultant
858 344 4632
www.liftedfog.com